OPTI Factor with the NT Factor
®

Nutrient Compound
OPTI Factor is based on Lipid Replacement Therapy which has been shown to repair damaged cells.


OPTI Factor™ is a custom formulation containing clinically studied amounts of NT Factor® with a mitochondrial fuel blend. Made up entirely of food and food extracts, it is just about the safest way to regain your youth. Opti Factor works by keeping your cells healthy, and fueling you're mitochondria, the powerhouse of your cells. The ability to convert food and oxygen to energy begins in your cells. Taken in combination with other nutritional supplements, it makes everything work better.
Dr. Garth Nicolson, a leading authority on Cellular Medicine, author of over 600 medical and scientific publications discusses why the NT Factor® nutrient compound found in OPTI Factor™ technology is a medical breakthrough. He is joined by Dr. Steve Rosenblatt, former Director of Complimentary Medicine at Cedars-Sinai Medical Center in Los Angeles, California.
Welcome HSI Customers

Healthy Aging with
Opti Factor™

Restores Youthful Vibrancy

Increases Your Energy Level
by 40% or More


Phosphoglycolipids

Repairs and Restores
Cellular Potential


Reduces Mitochondrial
DNA Damage

WHY SHOULD I USE OPTI Factor?

Renowned physicians have proven clinical studies demonstrating an increase in cellular energy.


OPTI Factor™ does what vitamins can't do . . . repairs damaged cells.


Taking OPTI Factor creates sustained energy levels - not just a few hour jolt like energy drinks or caffeine. True, healthy energy!





Order By Phone:
800-950-0387
Aging, stress, lifestyle, diet, medications, toxic environment and other factors weaken and damage our cells. OPTI Factor can repair and revitalize these damaged cells.
OPTI Factor™ with the NT Factor® nutrient compound has been clinically proven to reduce fatigue, increase energy and has been shown to cut biological age in half.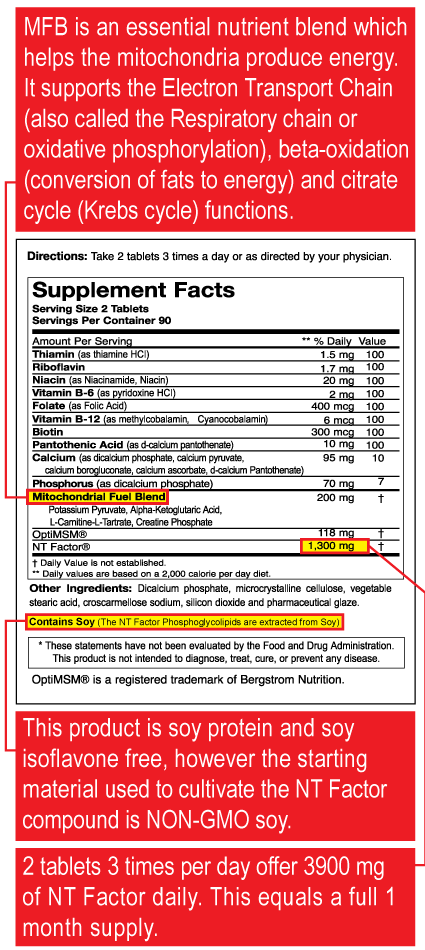 Click Here to Read Our Clinical Studies and Review Papers

Daily Vitamins Are Not Enough - We Need More
We take vitamins for nutritional support and antioxidant protection but no vitamin can protect all of our cells from becoming damaged. Damaged cells can lead us feeling tired at certain times of the day. In many cases more severe fatigue or exhaustion is experienced. OPTI Factor with the NT Factor® nutrient compound is the only scientifically proven product to repair damaged cells.
The NT Factor® nutrient compound has been shown to substantially eliminate fatigue and tiredness in pivotal studies conducted at UCLA, Henry Ford Hospital, The Institute for Molecular Medicine and others.
One key study showed biological findings of cellular health of 70 year old people equal to that of individuals 35 years of age.
One of the world's leading experts in cellular research considered this to be one of the most important medical breakthroughs of the 21st century and defined this as "Lipid Replacement Therapy".

What Do Researchers Say About The NT Factor® Compound Found in OPTI Factor?
According to Professor Garth Nicolson of the Institute for Molecular Medicine: "Aging, disease and degeneration place tremendous pressure on natural nutritional replacement processes. NT Factor® repairs damaged cells and restores their structure and function, thus it improves normal nutrient transport, communication and other functions to the states necessary for overall health and vitality".

Here is an example of how OPTI Factor™ works to repair damaged cells
Anti-oxidants in our diet and supplements provide for protection against free radical damage to cell and mitochondrial membranes. But, what happens to the person who doesn't take anti-oxidants until he/she is older, or is already experiencing chronic disease. It is widely accepted, in scientific circles, that free radical caused damage to membranes is the cause for chronic debilitating disease. For most people, when we are young our cells repair any free radical damage by readily producing enzymes, such as Superoxide Dismutase and proteins such as glutathione that serve as anti-oxidants. For a variety of reasons including diet, stress and other causes our cells begin to lose the ability, slowly at first, to stop a free radical from damaging it's membrane.

The first event in the development of chronic disease is free radical damage to a cell membrane that is not immediately repaired. The unrepaired damage weakens the cell, and so, allows more free radical damage. The accumulation of the free radical damage causes the membrane to become dehydrated and rancid. Anti-oxidants from the food supply do not have the capability to significantly repair damaged membrane. Anti-oxidants normally formed in the body for the purpose of repairing membranes depend on a healthy membrane in order to be produced. Once damage to membranes begins it becomes a process that increases in frequency and accumulation. It gives a logic to the cliché, 'She aged overnight!". Now there is an opportunity to slow that process down dramatically.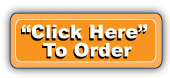 Order By Phone:
800-950-0387

Home | Our Science | Fatigue | Video Testimonials | FAQ | Contact Us | Tell a Friend | Return Policy | Buy Now
Terms of Use | Site Map | Main Ingredient | Breaking News on Aging | Important Links | Bookmark This Site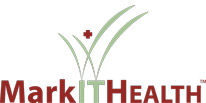 OPTI Factor™ is marketed by Markit Health, LLC
This site is operated by Markit Health, LLC
Copyright © Markit Health, LLC

1465 Woodbury Avenue # 314
Portsmouth, NH 03801
800-950-0387

© 2010 Markit Health, LLC. All Rights Reserved These statements have not been evaluated by the FDA. This product is not intended to diagnose, treat, cure or prevent any disease. The information provided on this site is for informational purposes only and is not intended as a substitute for advice from your physician or other health care professional or any information contained on or in any product label or packaging. You should not use the information on this site for diagnosis or treatment of any health problem or for prescription of any medication or other treatment. You should consult with a health-care professional before starting any diet, exercise or supplementation program, before taking any medication, or if you have or suspect you might have a health problem. You should not stop taking any pharmaceutical product without first consulting your prescribing physician.